Documentary
The Legend of Swee' Pea
Director: Benjamin May
Starring: Lloyd Daniels, Bobbito Garcia, Tom Konchalski & more
Runtime: 80 minutes
Distributor: Saboteur Media
A "mystical understanding of the game" made Lloyd ``Swee' Pea`` Daniels a New York City basketball legend by the age of 16. Christened the "next Magic Johnson", his career effectively ended at age 21 after being shot 3 times in the chest after a tussle over $8 of cocaine. The Legend of Swee' Pea follows the twists and turns of fortune in the life of a basketball prodigy: his dramatic downfall, miraculous comeback, and, finally, the bittersweet confrontation with a life imperfectly lived.

Past Festival Screenings:
Atlanta Int'l Film Festival
Big Sky Documentary Film Festival
Duluth-Superior Film Festival
deadCenter Film Festival
Flyway Film Festival
Julien Dubuque Int'l Film Festival
Las Vegas Film Festival
Maryland Film Festival
Middlebury New Filmmakers Film Festival
Midwest Independent Film Festival
Milwaukee Film Festival
Minneapolis-St.Paul Int'l Film Festival
New Hampshire Film Festival
New Hope Film Festival
Portland Film Festival
San Antonio Int'l Film Festival
Unlike many sports films, with clear winners and losers, underdogs and favorites, this is not an easy story to tell. Director Benjamin May understands that as well as anyone and smartly leaves it up to the viewer to decide their own ruling interest.
Skylar Browning
- Missoula Independent
The result is a compelling story about a complicated and contradictory man who is blessed with amazing physical skills but is also haunted by demons.
Mark Tevlin
- Minneapolis Star Tribune
A powerful story, especially for athletes now who are on the fence.
NY Post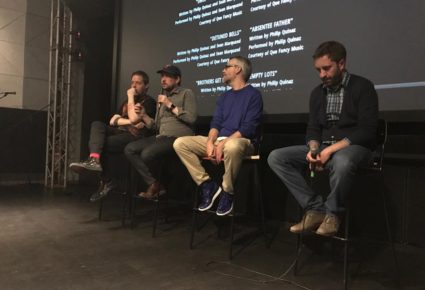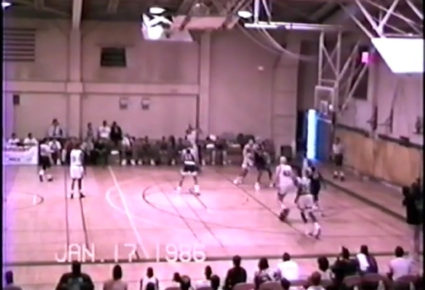 Lloyd was a Triple Threat.  Here are four consecutive trips down the court while making a comeback in 1991.  He's slowed by bullets, but still has a Midas touch.   *the third play is vintage Swee' Pea. – music: Phil Quinaz, footage: courtesy Mark Argenziano
If you have a question, comment or inquiry regarding the film, please use the contact form or the listed email address. We would love to hear from you.